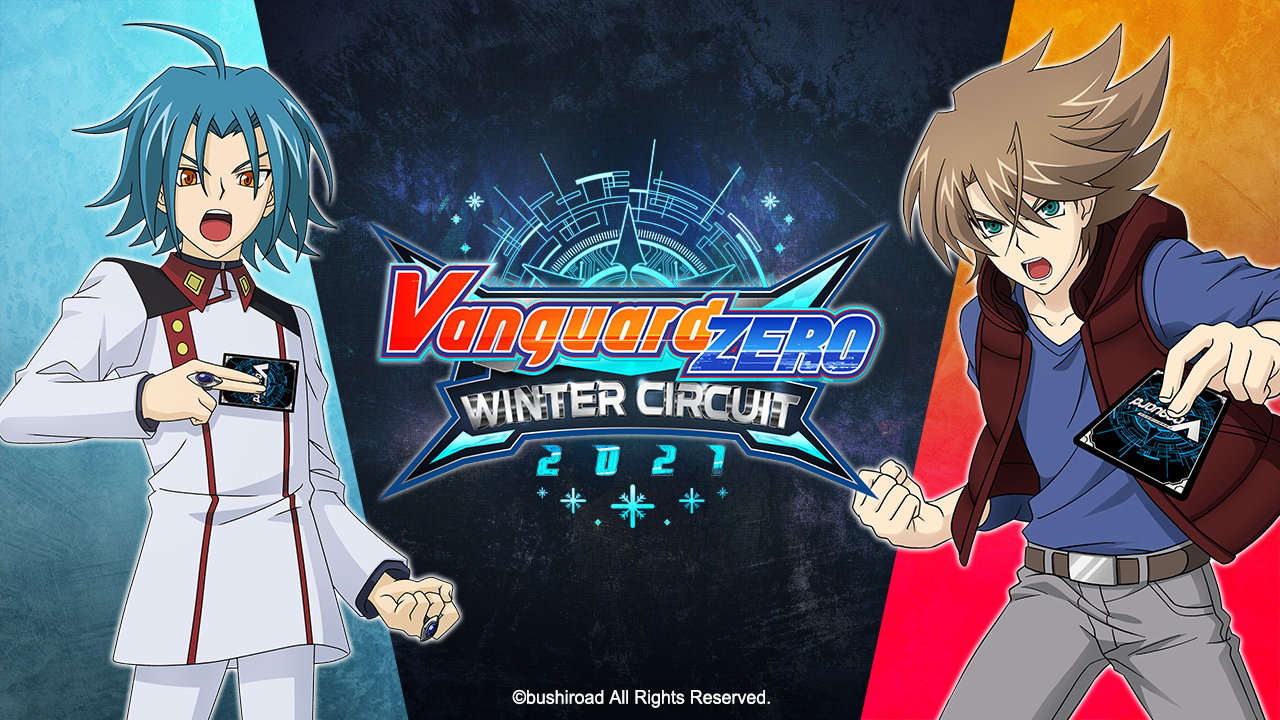 Hey Vanguard ZERO fans!
Thank you for your huge support towards our game!
With the success of Spring Circuit 2021, we are now immensely pleased to announce that the time the Vanguard ZERO Winter Circuit 2021 will begin this October!
VG ZERO Winter Circuit 2021 will take place from October 2021 – March 2022. We are qualifying the top 24 players per Rank Fight Season from October 2021 till January 2022, and a total of 64 players from the Open Qualifiers held in February 2022.
Be sure to aim for a spot in this special tournament event where players can participate for a chance to win exclusive PR items and many in-game rewards!
For more information, please visit:
https://en.bushiroad.com/events/vanguard-zero-winter-circuit-2021/